WPAOG would like to recognize BG(R) Paul D. Phillips '40 as our Oldest Living West Point Graduate. Born on March 9, 1918, Phillips celebrated his 105th birthday this year. Phillips entered the Academy in 1936 from Denver, Colorado during the Great Depression. Known as "Phipes" to his classmates as a cadet, he was known as an "outstanding company athlete" and graduated as a Cadet Sergeant. Commissioned in the Field Artillery upon graduation, he was stationed in the Philippines after the Field Artillery Basic Course at Fort Sill, OK. He fought in the Battle of the Philippines on Mindanao and was taken prisoner in 1942 after the Japanese invaded Cebu and General Sharp surrendered. As a POW, General Phillips traveled from Mindanao to Luzon, then to Japan in January 1945, to Pusan, Korea in April, finally ending up in a prison camp near Mukden in Manchuria. During one move he and his fellow POWs were loaded onto two different ships that were bombed by the U.S. forces, unaware that they contained their fellow servicemembers. The prisoners were rescued mid-August of 1945 in Manchuria by a 5-person team that included one of Phillips' classmates, James Hennessy. After WWII, BG Phillips served as a gunnery instructor at the Field Artillery School and graduated from Command and General Staff College in 1951.

He then commanded the 27th Armored Field Artillery Battalion, served in the Civil Affairs Division at Headquarters, United States Army Europe, and was the Personnel Officer for the 2nd Armored Division. After graduating from Armed Forces Staff College in 1955, he was assigned to the Office of the Deputy Chief of Staff for Operations until 1959.
After graduating from the National War College in 1960, he served as the Deputy Commander of I Corps Artillery in Korea. He then was on the Staff & Faculty of the Air War College and earned his Master's Degree in International Affairs from George Washington University. His final military assignment was with the Office of the Army Chief of Staff, and he retired in 1966. His decorations include the Distinguished Service Medal, Silver Star, Legion of Merit, Bronze Star Medal, two Purple Hearts, and the Army Commendation Ribbon. In his 25th anniversary Howitzer entry BG Phillips gave this advice to new 2LTs: "Get your troop duty in early or you'll miss it!"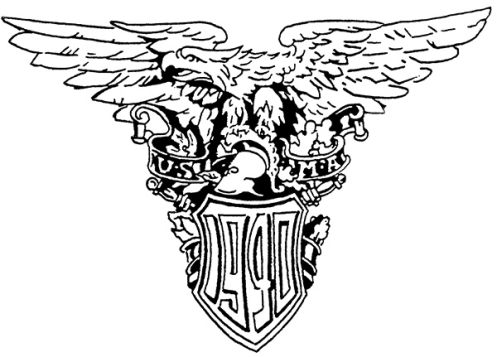 After retirement from active duty, he worked as the Deputy Head of Research for Analysis Corporation and as Deputy Assistant Secretary in the Office of the Assistant Secretary of the Army until 1979. In 1978 he was awarded the Castle Award by the West Point Society of DC. General Phillips currently resides in Highlands Ranch, Colorado.
He married Rita Anne Ruzicka during June Week right after graduation, and they had three children together. Rita died in 1991 after over fifty years of marriage. At various times in his life BG Phillips was active in tennis, squash, fishing, skiing, hiking, and supporting the Boy Scouts. In March 2009 BG Phillips completed a Veterans History Project oral history interview (located here: https://archives.dcl.org/digital/collection/doh/id/680/).
In 2010, BG Phillips donated his West Point class ring to the Class Ring Memorial Program. As a consequence, all USMA graduates from the Class of 2011 onward have a piece of the current Oldest Living Graduate's ring in their own rings – the Long Gray Line literally gripping hands through the decades.