West Point Athletics has a proud history of national champions, and All-Americans have gone on to be Olympians, Heisman Trophy winners, and inductees to major sports halls of fame, among many other honors. The first Armymule, however, pulled an ice wagon.
In 1899, on the occasion of the first Army-Navy game at Franklin Field in Philadelphia, an officer at the Philadelphia Quartermaster Depot decided that Army needed a mascot to counter the Navy goat. So an oversized white mule was curried and groomed, then outfitted with leggings, a collar, and a gray blanket. Black, gold, and gray streamers fluttered from the mule's ears and tail.
According to legend, the first meeting between the two mascots ended when the Army mule whirled and "hoisted that astonished goat toward the Navy stands to the delight of the yelling, laughing crowd," which numbered 25,000—a huge crowd for the time. Army took the game, 17-5. Strong, hearty, and persevering, the mule was a perfectly matched symbol for the Corps of Cadets. From our early beginnings as the Army Mule to our current Army Black Knight, West Point athletes continue to lead the way.
We encourage participation in athletics not simply to follow tradition, but because we believe in their transformative power to develop character and foster leadership. We understand that cadets are just as likely to learn from one another on a practice field as they are in a classroom. We also know that sports provide cadets a direct opportunity to put into practice the character and leadership lessons they've learned through their training and studies. Sports are an extension of a cadet's highly structured day, and they build upon the values we seek to cultivate in members of the Corps.
A Winning Tradition
Like any other athletic program, West Point wants its players to win. But athletics at West Point are about a lot more, striving instead to develop leadership as well as stimulate growth in character, ethical conduct, and sportsmanship— all while engendering a lifetime commitment to Duty, Honor, and Country. Cadet-athletes are leaders within the Corps who:
Possess an enormous sense of duty to succeed;
Sacrifice their weekends for the thrill of competition;
Count as an honor the chance to represent the Academy;
Learn and develop the warrior spirit on the playing fields and in the arena; and
Exhibit extreme pride, commitment, and passion.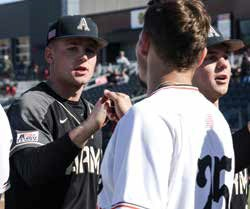 To demonstrate our commitment to these cadet-athletes, we endeavor to establish robust Athletic Team Endowments for each varsity team to ensure an additional and consistent source of funding specific to each athletic team. This funding would help the programs gain a competitive edge. The proposed endowments would enable the Athletics Department to restructure the way that funds are currently distributed to all of the varsity sports, allocating more resources to support cadet-athletes' and teams' needs for equipment, uniforms, travel, and additional quality competitions. The endowments will also ensure that West Point is able to fund all varsity sports, in perpetuity. "Contributions to team endowments provide long-term financial stability and greatly assist us in providing an extraordinary Division I athletic experience for every cadet-athlete in their relentless pursuit of excellence," said Mike Buddie, USMA Director of Athletics.
There is, of course, something of history and tradition in all of this planning for the future. A robust, well-appointed athletic program connects the cadets of today back to those who came before them. For while equipment and facilities might change, the core principle behind West Point's athletic program—that friendly competition and teamwork develop the strength of character necessary for honorable leadership—stays the same.
Swim & Dive Team Endowment Campaign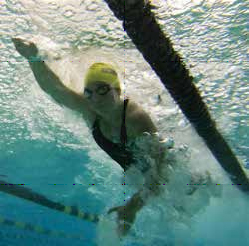 With a program that is currently celebrating its 102nd season, the men's and women's Army West Point Swimming & Diving Team is making sure it does everything it can to honor and protect both its rich history and its bright future. To this end, alumni have pledged $250,000 to the Swimming & Diving Team Endowment, contingent upon the ability to raise $60,000 annually from the Swimming & Diving parent community.
"Army Swimming & Diving is an institution worth preserving and enhancing. I am grateful for the opportunity I had to swim for four years, and I believe we have a responsibility to pass that opportunity on to current and future cadets. West Point teaches discipline, teamwork, focus, and assistance. Participating in a sport at a high level reinforces all of those qualities," shared a donor. Contributions to the endowment provide lasting financial stability and help open doors to initiatives that are essential to providing continuity within the program and additional opportunities for the cadet-athletes. Coming off of the Army Sports Hall of Fame ceremony, which saw the induction of seven-time All American Pete Wittereid '54, the swim and dive community is leaning in to support the current team and next generation of Army athletes.
All of the Army West Point Division 1 teams are represented in the West Point Ready Campaign. In addition to Team Endowments and Funds, priorities include support for A Club, Athletic Director's Endowment, and Women's Excellence in Athletics.