LTC Rance Lee '97 is a 19-year consecutive donor to West Point, supporting Diversity & Inclusion (D&I) and the Class of 1997 Gift Fund. During that time, he has also supported Army Athletics, specifically Track and Field/Cross Country and Women's Volleyball, two teams of special importance to him.
Lee is the Associate Director of Admissions at the Academy and is a Track and Field/Cross Country Officer Representative. His met his wife Alma Kovaci Lee, who is the head coach of the Women's Volleyball Team, at West Point.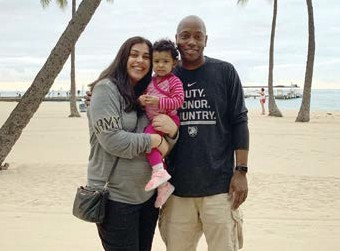 Lee started giving to West Point during the Bicentennial Campaign in 2001, and gives every year to the Academy because, "West Point literally changed my life, so I felt I needed to give back to ensure others could have the same opportunities I did." While at West Point, Lee was co-captain of the 1997 Men's Indoor Track Team. During his four years the team only lost one competition (2nd place at the 1994 Heptagonal Championships), won four Patriot League Indoor championships, and went 5-0 against Navy and Air Force.
As a member of the USMA staff and faculty, Lee understands the importance of Margin of Excellence support. He runs the Summer Leaders Experience (SLE), a program for rising high school seniors interested in attending West Point, which is now endowed by the Class of 1988. He is responsible for the Minority Visitation Program (MVP), another successful Margin of Excellence-funded program for Admissions. The program pays for highly qualified candidates and an accompanying parent to travel to West Point and experience cadet life, including the barracks, academic classes/labs, athletics, and cadet clubs. In recent years, 88 percent of minorities who took part in this program, and were qualified for admission, attended West Point once offered admission. Christian Nattiel '17 and Simone Askew '18, both Rhodes Scholars, learned about West Point thanks to the Minority Visitation Program.
Lee also serves on the WPAOG's D&I Committee and has been involved in the planning and execution of many D&I Conferences at West Point. In addition to his financial support, Lee spends countless hours cheering and mentoring cadet-athletes on the fields of friendly strife and ensuring that they excel in the classroom and militarily. A consummate professional, Lee exudes the WPAOG mission, to support West Point and the Long Gray Line. When asked what he would tell others about supporting the Academy, Lee said, "please consider giving back what you can, as West Point has opened many doors for you. Have you ever neglected to put down your West Point education on your resume?"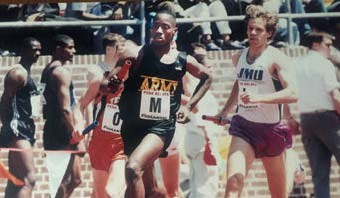 The 1802 Circle is WPAOG's annual giving society that recognizes donors for their consistent support of West Point. 1802 Circle membership is offered to donors who make a gift of any size to WPAOG for four consecutive years. Membership then remains if subsequent donations are made annually. For more information on WPAOG giving societies, please contact Allison Barry, Director of Annual Giving, at annualgiving@wpaog.org or 845.446.1543.