Academic Individual Advanced Development (AIAD) opportunities are a well-known and highly valued part of cadet education, providing experiential learning that enables cadets to apply knowledge learned in the classroom and gain invaluable real-world experience.
However, these programs are not limited to the academic disciplines, but they are also an important element in cadet military training and professional development. The Department of Military Instruction's (DMI) Academy Scholars Program offers cadets unique experiences enhancing their education and development in preparation for a life of service in the profession of arms.
DMI's AIADs focus on military-to-military relationships, research, and internships with special designated units, and provide cadets with practical advanced education related to their field of study and application of science in the military.
Embedding cadets with various units within and outside of the Army enables them to gain an in-depth understanding of the complexity of defense strategy, military operations, interagency interdependency, and international partnerships. Cadets observe how real-world challenges are solved by Army units and the joint force, see how sister services and non-DoD agencies provide solutions to complex problems, and receive mentorship from officers and senior leaders.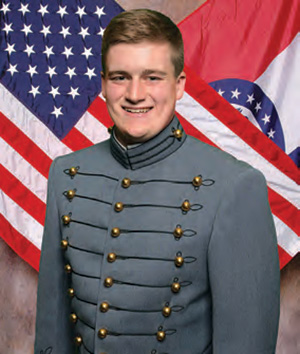 Recently, WPAOG received an especially meaningful gift to support DMI's Academy Scholars Program. The Cadet Thomas Surdyke Memorial Foundation Endowment was established in memory of Thomas Michael Surdyke, a member of the Class of 2019. Tom died tragically in 2016 when he saved a friend he had just met from drowning. A week earlier, Tom had just completed Air Assault School at the Academy. A member of B Company, Fourth Regiment, Tom was a Defense and Strategic Studies major, was a respected member of the Company Sandhurst team, and achieved the Dean's List both semesters of his plebe year. For his heroic actions, Tom was posthumously awarded the Soldier's Medal, the highest non-combat award for valor in the Army.
In his application to West Point, Tom wrote, "I want to dedicate my life to serve and protect those who are not able to do so for themselves. A career in the military is not something I desire but is something I truly feel called to do." Tom was also committed to attending West Point, in part, to fulfill the ambitions of two friends who had wanted to attend West Point but couldn't due to physical limitations, and to serve on behalf of them. It is fitting that the endowment established in his honor will enable current and future cadets to carry forward Tom's legacy and fulfill his aspiration to serve.
Tom's parents, Tim and Janice Surdyke, explained why they made the decision to support DMI's program. "The character and leadership development component of the West Point experience is what separates it from all other universities. This experience is centered in the Department of Military Instruction. Both the DMI mission and the Margin of Excellence endowment align perfectly with the Cadet Thomas Surdyke Memorial Foundation's mission: To Support and Develop Young Leaders of Character. Our son Tom was lucky enough to travel both across the United States and abroad. These experiences, along with the diversity and opportunities he found during his year at West Point changed Tom's perspective on his place in this world. Therefore, we made the decision to support DMI's Academy Scholars program and help give cadets the opportunity to enrich their West Point experience in Tom's honor."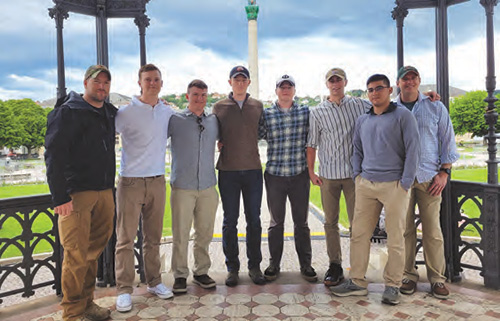 The Surdyke Endowment will support the participation of one cadet annually in an AIAD opportunity within the Defense and Strategic Studies major, which include a range of domestic and international internships and advanced study programs. Following are a few of the opportunities cadets experienced in 2022.
Germany Multidisciplinary Staff Ride
Six cadets majoring in Defense and Strategic Studies took part in this staff ride in 2022, which encompassed elements from across the curriculum including defense strategy, history, diplomacy, and military innovation. The group traveled and studied at the location of the 1806 Jena battlefield and other political, historical, and cultural sites in Germany. They visited the U.S. Embassy, German Ministry of Defense, German Special Forces Command, and other key locations that provided insight into the strategic factors of German policy.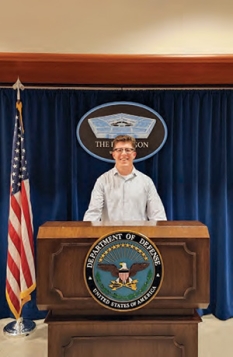 Special Forces Culmination Exercise (CULEX) "Robin Sage," Fort Bragg, NC
Forty cadets participated in this opportunity in 2022. Robin Sage is the U.S. military's premiere unconventional warfare exercise and the final test of over a year's training for aspiring Special Forces soldiers. Cadets are placed in an environment of political instability characterized by armed conflict, forcing soldiers to analyze and solve problems to meet the challenges of this "real-world" training. These military members act as realistic opposing forces and guerrilla freedom fighters, also known as Pineland's resistance movement, and play a critical role in the training exercise. To add realism to the exercise, civilian volunteers throughout the state act as role players.
Federal Bureau of Investigation, Cleveland, OH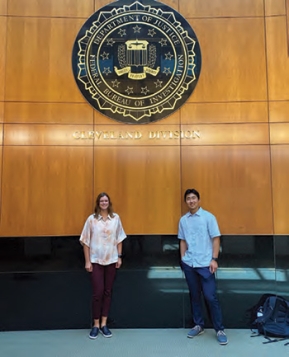 In 2022, cadets Cooper-Mattison Jackson '25 and Bryan Yoon '25 embedded with the FBI Field Office in Cleveland. This office is responsible for implementing and executing the national domestic strategic plan to investigate and prevent violations of federal criminal law and foreign counterintelligence. Cadets have the opportunity to observe and participate in joint investigations with law enforcement and U.S. Intelligence Community (USIC) partners at every level of government while developing and using intelligence to focus resources and investigations. This program offers the perspective of the civilian law enforcement equivalent of a combined arms team as implemented through specialized teams such as surveillance, SWAT, Evidence Response Team, and technically trained agents.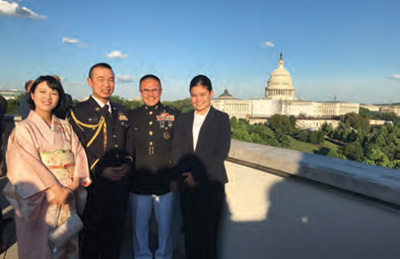 Embassy of Japan, Washington, DC
In 2022, Cadet Uta Givens '24 participated in this internship, during which cadets have the opportunity to assist Major General Yoshiki Adachi, the Defense and Military Attaché at the Embassy of Japan in Washington, and accompany him on visits to the Pentagon and other government facilities. Through this experience, cadets gain a deeper understanding of U.S.-Japan relations and Japanese security policy. Their work within the Japanese embassy also provides insight and experience in the role and duties of foreign area officers.
U.S. Army Special Operations Command
(USASOC) Headquarters, Fort Bragg, NC This internship provided cadets Robert Allen '24, Samuel Konen '23, and Justin Tepoorten '24 with the opportunity to work with the USASOC Operational Planning Team and other agencies in developing joint interagency (IA) efforts and operations planning. Cadets work hands-on with IA partners and engage with key leaders, developing an understanding of their roles, and gain knowledge and skills in analysis of complex transnational problems, strategic communications, Special Operations Forces (SOF) principles and capabilities, and briefing to senior government leaders.
These experiences have a profound impact on cadets, broadening their horizons and perspectives, and informing their career goals and vision of future service. One of this year's participants in the Robin Sage AIAD, Cadet Megan Cooper '25, noted, "After participating in Robin Sage and learning about how Special Forces respond to unconventional warfare, I am motivated to pursue an Army career as a SOF soldier."
The Academy Scholars programs tie cadet academics to the realm of strategy and the profession of arms, and help cadets develop a deeper understanding of the contribution to our nation's defense strategy they can make as leaders. This effort directly supports the Department of Military Instruction's mission to educate and inspire the Corps of Cadets in the essence of warfighting and the profession of arms in order to develop future Army officers, all with the proper values, leadership skills, military skills, character, and warrior ethos to lead America's soldiers effectively.
To learn more about opportunities to support the DMI Academy Scholars Program, please contact Bennett Smoot '17 at 845.446.1602 or bennett.smoot@wpaog.org.