The Anderson Athletic Center is officially open.
The West Point Association of Graduates and the Army West Point Athletic Association held a ribbon-cutting ceremony for the Anderson Athletic Center on October 22, 2021, at West Point. The ribbon-cutting participants were LTC (R) Mark West '91, Head Sprint Football Coach; Cheryl Milligan, Head Softball Coach; LTG Darryl A. Williams '83 60th Superintendent, USMA; Mike Buddie, Army West Point Athletics Director; Lee Anderson '61 and Penny Anderson; Todd A. Browne '85 President and CEO, WPAOG. The three-floor, 21,000-square-foot athletic facility was made possible by the generosity of lead donors Lee Anderson '61 and his wife, Penny, as well as key donors John Drew '78, Vaughn Vasconcellos '78, William Sandbrook '79, and William Spurgeon '81, his wife, Diane, and the Class of 1981.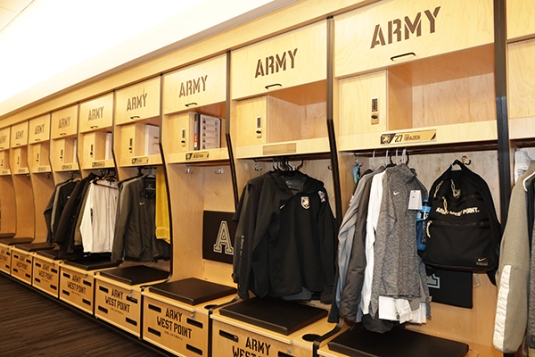 The Anderson Athletic Center is the home of the Army West Point Softball Team, Volleyball Team, and Sprint Football Team, providing each with locker rooms, team rooms, display space for awards and trophies, and office space for coaches. The first floor of the Anderson Athletic Center also features a 6,630-square-foot strength and conditioning center that can serve approximately 500 cadet-athletes from 11 varsity sports programs, including men's and women's rugby, men's and women's track and field, and cross country. These athletes will also be able to take advantage of the building's additional amenity, a 500-plus-square-foot, self-serve nutrition center where cadets can properly "refuel" themselves to maximize the value of their workouts.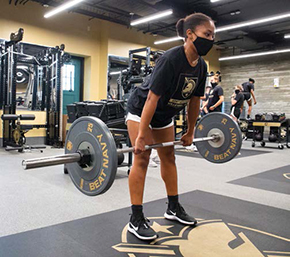 "It is important for grads to share their success with the Academy because, for many of us, this is where that success began," says lead donor Lee Anderson '61, who was a three-sport athlete at West Point: football, basketball, and track. Anderson branched Air Force upon graduation in 1961 and served in the 4510th Combat Crew Training Wing from 1961 to 1964. Following his military career, he returned to his home state of Minnesota and took over the family company, an insulation contracting firm. Five years later, he purchased an industrial fire sprinkler company and subsequently acquired other firms in the fire-protection field. In 1997, the conglomerate he oversaw was renamed APi Group Inc., and it has become a multi-billion dollar parent company for over 40 independently managed specialty construction companies, based in almost 300 locations worldwide. Anderson and his wife, Penny, are members of multiple committees and societies at West Point, including the Thomas Jefferson Lifetime Giving Society and the Gold Cullum Planned Giving Society. In 2003, the Andersons provided the funds for the Anderson Rugby Complex, and they currently endow the head men's basketball and women's rugby coaching positions. Anderson was honored in 2013 with the West Point Association of Graduates Distinguished Graduate Award. Reflecting upon his most recent gift to the Academy, Anderson says, "This building is the tip of the spear, and it will be directly beneficial to cadets—not only helping them become better cadet-athletes but also developing them into the future leaders of our country."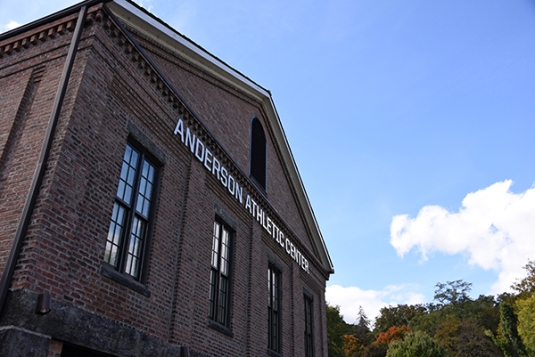 Head Sprint Football Coach Mark West '91 is grateful to the Long Gray Line for its support of the facility and Army West Point Athletics. "Sprint football is extremely fortunate to have a very strong alumni group," says West. Former Sprint Football player John Drew '78 chose to use his gift to honor two members of the Sprint Football family through naming of the team locker rooms: Captain Ralph R. Wensinger '59 (former player) and Eric G. "Tip" Tipton (former coach).
Many sports share this strong alumni affinity and are thankful for Long Gray Line support for sport-specific gifts to annual "Friends of" funds and team endowments. See photos from the day.