Superintendent's Annual Fund: Why I Give
A Letter from Mike Krzyzewski '69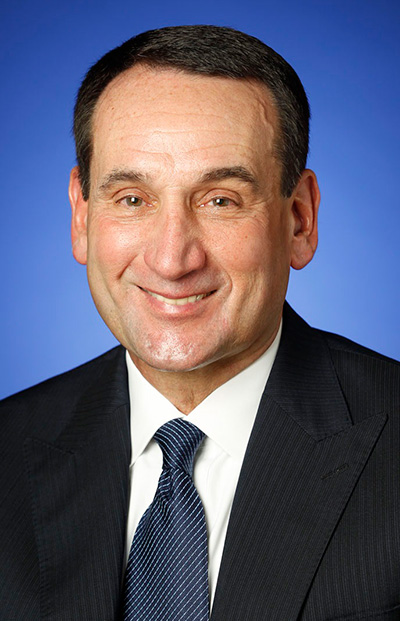 I trust that you and your family, loved ones, and friends are happy, healthy, and well.
It is an honor to be writing to such a distinguished group of men and women regarding support for the Superintendent's Annual Fund. West Point has clearly played a crucial role in our lives, and for the continuation of excellence at the Academy, it is critical that our cadets are properly supported. This is one tangible way in which we, as a West Point family, can shape our future leaders.
Leadership has been my life's passion. Largely because of my high school basketball coach, Al Ostrowski, and my priest, teacher and principal at Weber High School, Father Rog, I began to become fascinated with leadership as a teenager. Although I initially resisted the opportunity to attend West Point on a basketball scholarship, my parents eventually led me in that direction. To this day, I call it "the best decision I never made." And, I remain so grateful that life led me to the west bank of the Hudson River as an 18 year old.
The foundation of leadership I learned as a cadet not only shaped me as a player and a coach, but also as a son, a brother, a husband, and a father. More than 50 years after graduation, I firmly believe that West Point is the greatest leadership school in the world. As cadets, we were exposed to so many leadership styles. The corps led the corps and that peer-to-peer leadership is, I believe, the most effective way for teams to be successful.
A critical lesson I learned very early on at West Point was that failure was never the ultimate destination. I have used this philosophy repeatedly in my coaching career that just ended last spring after 47 years. Failure, if used properly, can change limits. That's exactly what my experience was at West Point. As a street-smart, city kid from Chicago, I found out very quickly that I didn't have all the answers. Many times, I had to do extra work for shortcomings I had.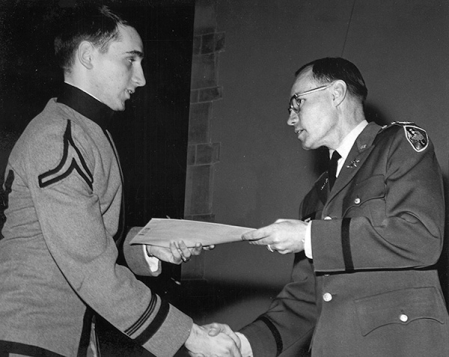 Most notably, I could not swim. Essentially, I spent my entire plebe year at Rock Squad. It is natural to fear trying something new if you will look bad or think that you cannot do something. Each time I failed, it presented me with a teaching moment. No one was asking me to do what I could not do. They were asking me to do what I had not done yet. Failure teaches if you are willing to learn. The best answer I learned during that first year was "No excuse, Sir." By the way, I learned to swim.
In basketball, when I see a player's limits changed, I call it "crossing a bridge." There is nothing more gratifying for a coach and a teacher than to see a young man, who didn't think he could accomplish something, do exactly that.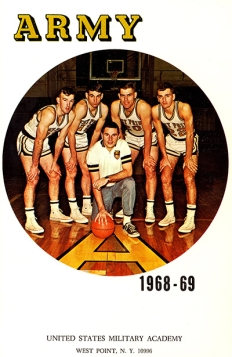 Most importantly, during my time as a cadet and player, and eventually a head coach at West Point, I learned how critically important a value-based culture is. This knowledge formed the foundation of every basketball program I've had the responsibility to lead at West Point, Duke University, and USA Basketball.
Often at Duke, I referred to the analogy of "The Fist" with five fundamental qualities upon which our teams were built: communication, trust, collective responsibility, caring, and pride. Looking at it another way, I like to think of each of the five players on the basketball court as a separate finger. Individually, all five are particularly important. But, if all of them can act as one, coming together to form a fist, they're unbeatable. It was a simple, yet effective, concept that made it easier for me to communicate the values of and expectations for our teams. The five elements of "The Fist" came directly from my experiences at West Point.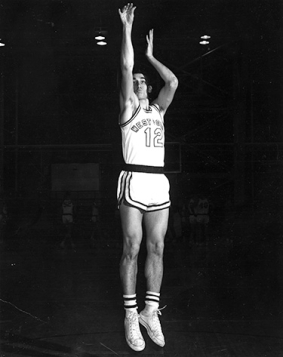 I never served in combat like so many have, but for 11 years, I served my country as the head coach of the United States National Team. Certainly, it was the greatest honor of my coaching career. In our first tournament together at the 2006 FIBA World Championships, we lost to Greece in the semifinal round and eventually earned a bronze medal. Our culture hadn't grown full roots yet. We had to learn to play our opponents on their turf, so to speak. We were used to the way games in the NBA were played. The international game is different on so many levels. We had to change. We needed more time.
While the immense and incomparable talents of players such as Kobe Bryant, LeBron James, Dwyane Wade, Carmelo Anthony, and Kevin Durant led the way, a mutually agreed upon set of standards – driven exclusively by the players – provided the foundation for three consecutive Olympic gold medals (2008, 2012 and 2016) and two straight FIBA World Championships (2010 and 2014). If I may be analogous, the corps led the corps.
We have all been so blessed to experience West Point in the most personal ways. With that in mind, please consider honoring our past, supporting our present, and providing a foundation for our future by committing to the Superintendent's Annual Fund, which makes possible opportunities such as cadet internships and overseas experiences, athletic teams, and clubs, as well as the Academy's world-class centers and academic programs. These programs and activities ensure that our cadets continue to challenge their limits, expand their potential, and ultimately serve with honor as future leaders of character for our Army and nation.
Together, we can enhance the experience of our future leaders in such a meaningful and impactful way.
Sincerely,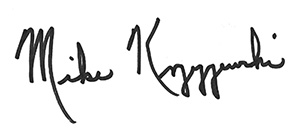 Mike Krzyzewski '69