Mission
West Point Association of Graduates (WPAOG) is the Alumni Association for the United States Military Academy (USMA). Its mission is to serve West Point and its graduates; its purpose is to further the ideals and promote the welfare of the USMA. WPAOG's vision is to be the most highly connected alumni body in the world.
WPAOG was founded in 1869 when Robert Anderson, Class of 1825, wrote to Sylvanus Thayer, Class of 1808 and long celebrated as the "Father of the Military Academy," to propose the formation of "an association of the graduates of the Military Academy…to see what should be done to perfect and perpetuate this truly national Institution." On May 22 of that year, 15 graduates gathered in the office of Dr. Horace Webster, Class of 1818, and passed seven resolutions, the second of which became Article II of the new Association's Constitution: "The objects of this Association shall be to cherish the memories of our Alma Mater, and to promote the social intercourse and fraternal fellowships of its graduates." Today, through its mission to serve West Point and the Long Gray Line and to further the ideals and promote the welfare of the Academy, WPAOG continues what its founders established more that 150 years ago, with its current vision aptly defined as, "To be the most highly connected alumni body in the world."
By Memorandum of Agreement with the USMA, WPAOG is the primary private organization, authorized to raise private funds on behalf of the United States Military Academy. As a non-profit, tax-exempt corporation, its philanthropic pursuits maintain the "Margin of Excellence" at West Point, providing needed support for over 170 Cadet activities, cultural immersion programs, scholarships and facilities.
---
WPAOG's 2030 Strategic Plan reflects the Long Gray Line's ethos of service, culture of philanthropy, and network of lifelong relationships. During the next ten years, WPAOG will continue to unlock the power of the Long Gray Line to advance the complementary parts of our dual mission, thereby enhancing graduates' lives and increasing affinity for West Point's mission to educate, train, and inspire the Corps of Cadets.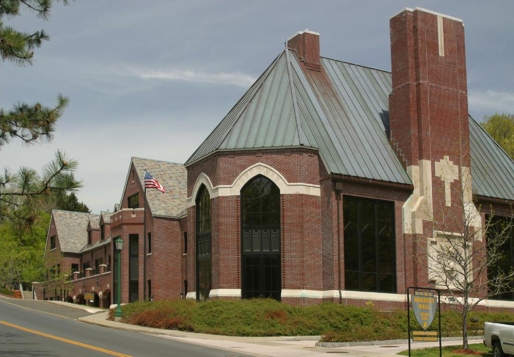 The James K. Herbert Alumni Center, including WPAOG offices, event space, library, historical archives, gift shop and staff, is truly the heartbeat of the United States Military Academy for returning graduates who visit West Point. The Center provides a special place for alumni and their guests to gather, for them to meet invited current Cadets, and enables WPAOG to respond effectively and personally to the needs of West Point graduates.